5 Must-Have Summer Dresses for Women In 2022
Summertime brings memories of fresh, delicious, and juicy fruits. Lounging around lazily, with your favourite book or TV show.
And of course, the time you can switch from chunky jackets and sweaters to the clothes you want to show off. Playsuits, jumpsuits, dresses for women: the sexy and cute mini dresses, the more romantic maxi dresses, and so much more!
As summertime approaches, we're here with a super helpful guide – the 5 must-have stylish summer dresses for women to have in 2022.
You ready? Let's dive right in!
Playful Fit and Flare Dresses for Women
There's something truly magical about a cute summer fit and flare dress for women: it is just the right amount of playful and sexy and comfy and cute. Need we say more?
And nothing says summer like fresh flowers and a pop of colour. It's what gives you real joy. Then why not wear your happiness?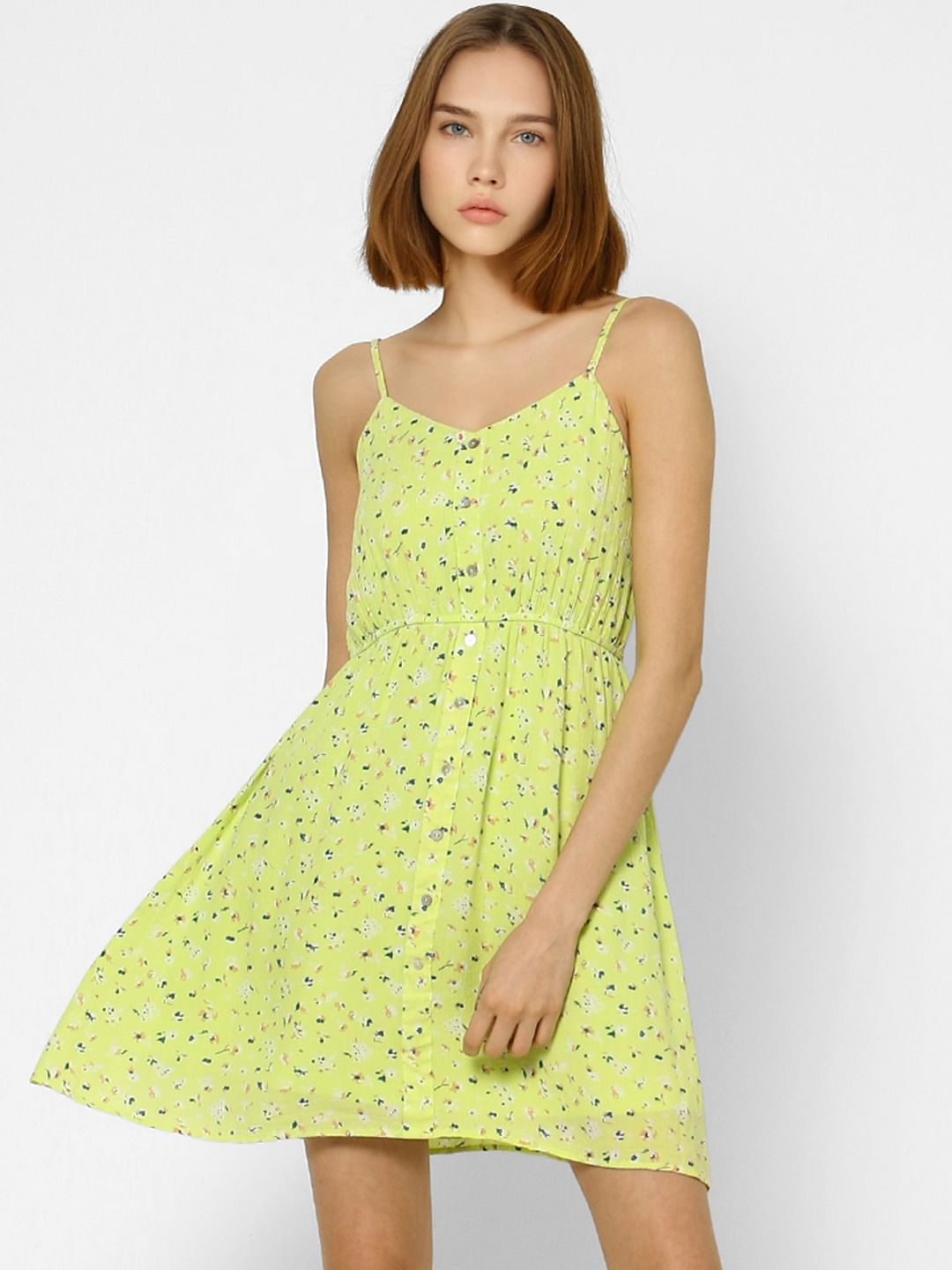 Lemon green with little print florals makes for the perfect, most adorable one-piece dress! And just look how cute it is!
Another colour that enjoys plenty of love and attention is the classic orange. An orange dress, or frock for women, is that hit of happiness you need. Colours of honey with floral patterns on flowy fit and flare dresses are such a big hit, that they seem to be revived and brought out every summer season, and we bet that summer 2022 will be no different.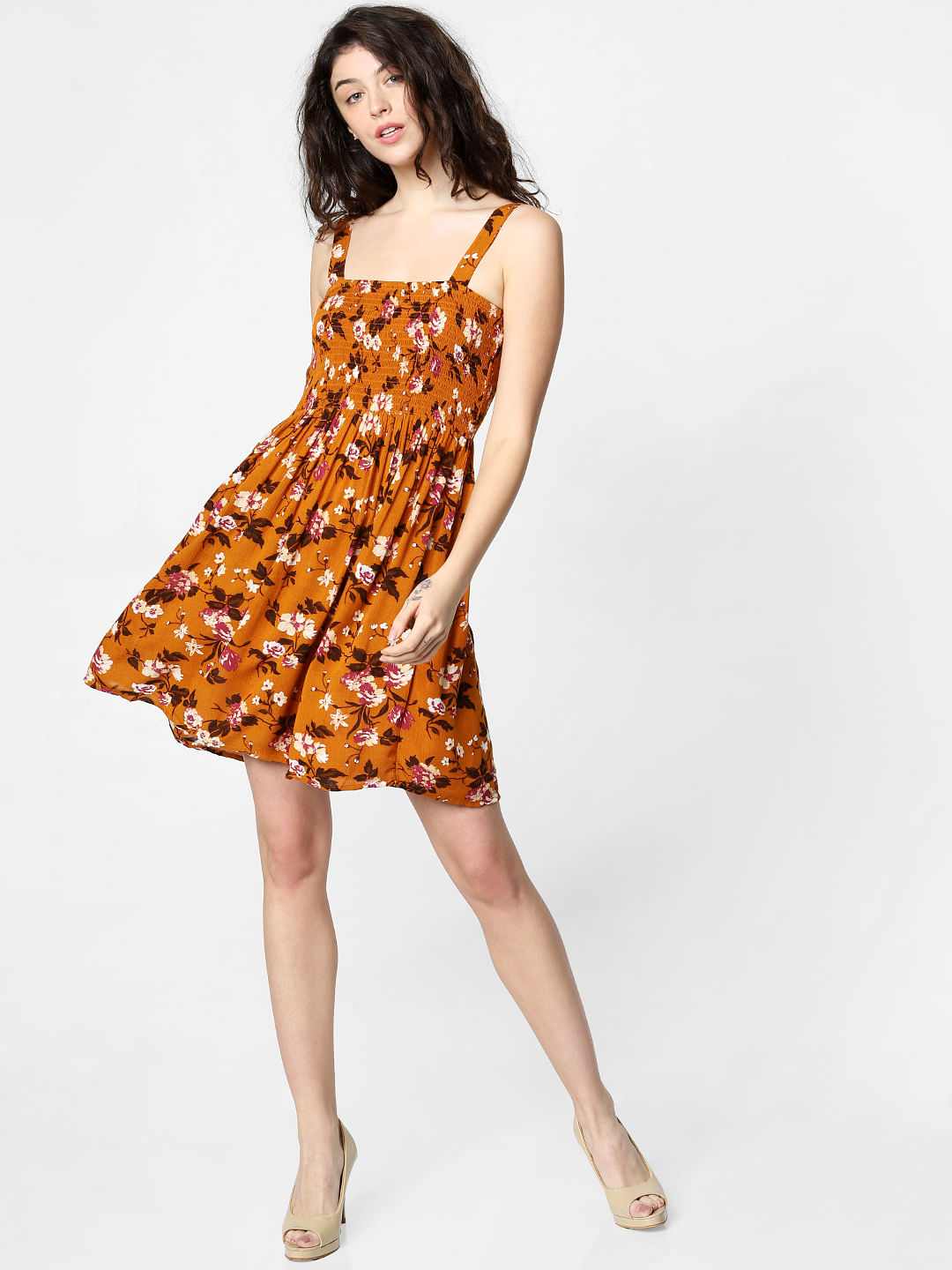 So don't fall behind on the latest women's fashion trends. Get yourself an adorable fit and flare one-piece dress!
Dreamy Maxi Dresses for Women
For the dreamy-eyed lovers of romance out there, tell me, is there anything better than a charming summer maxi dress for women? They are not just summer-perfect with their flowy and breezy silhouettes, but with their fresh prints and colours, they are easy on the eye.
Tell me, ladies, when you spot that perfect one-piece dress, does your heart melt like butter on hot toast? You're not alone! We compiled a list of all such maxi dresses that made our heart go DAYUM and we're proud to say, you'll be delighted! Take a look!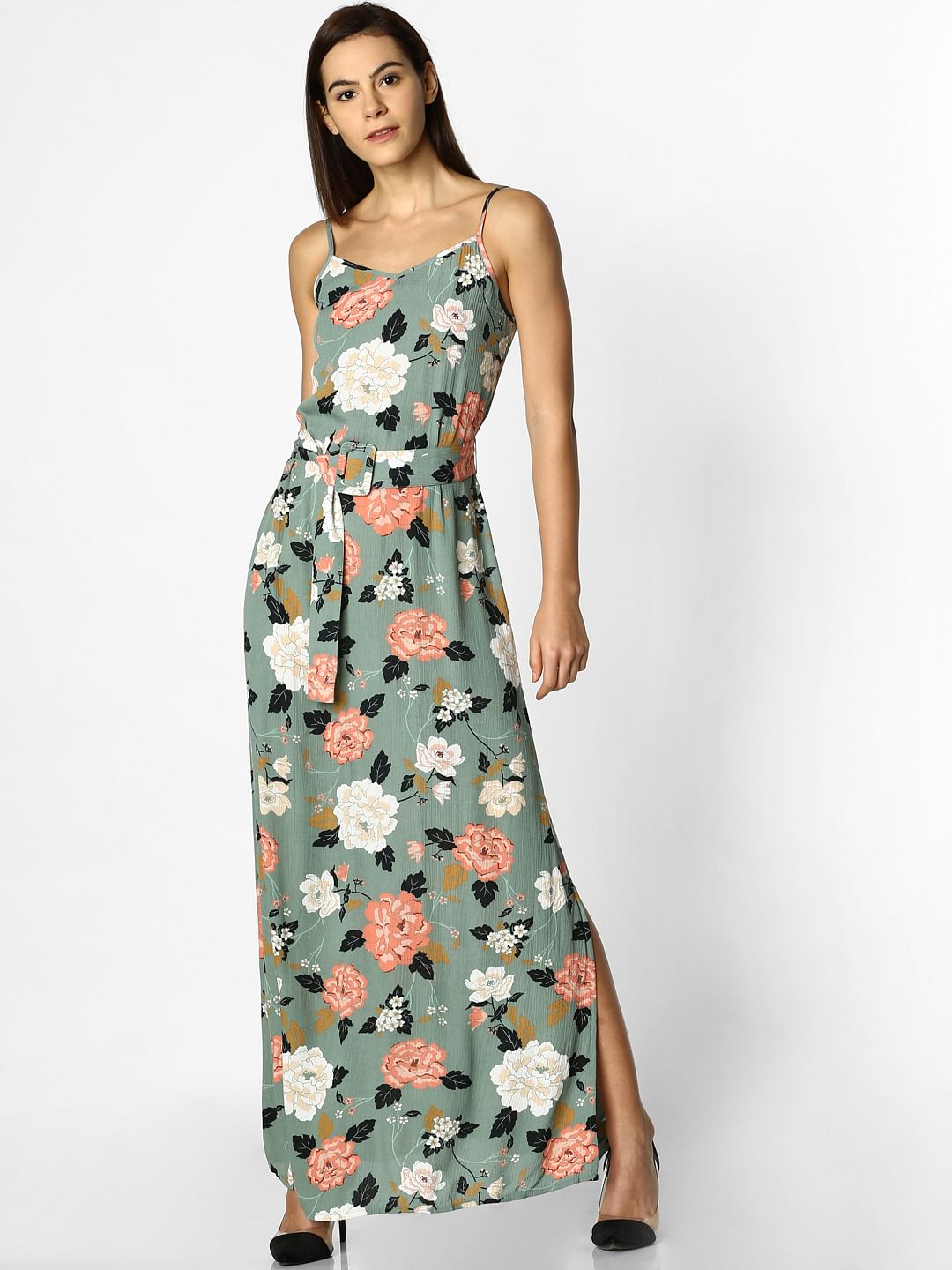 And there's the classic yellow maxi dress: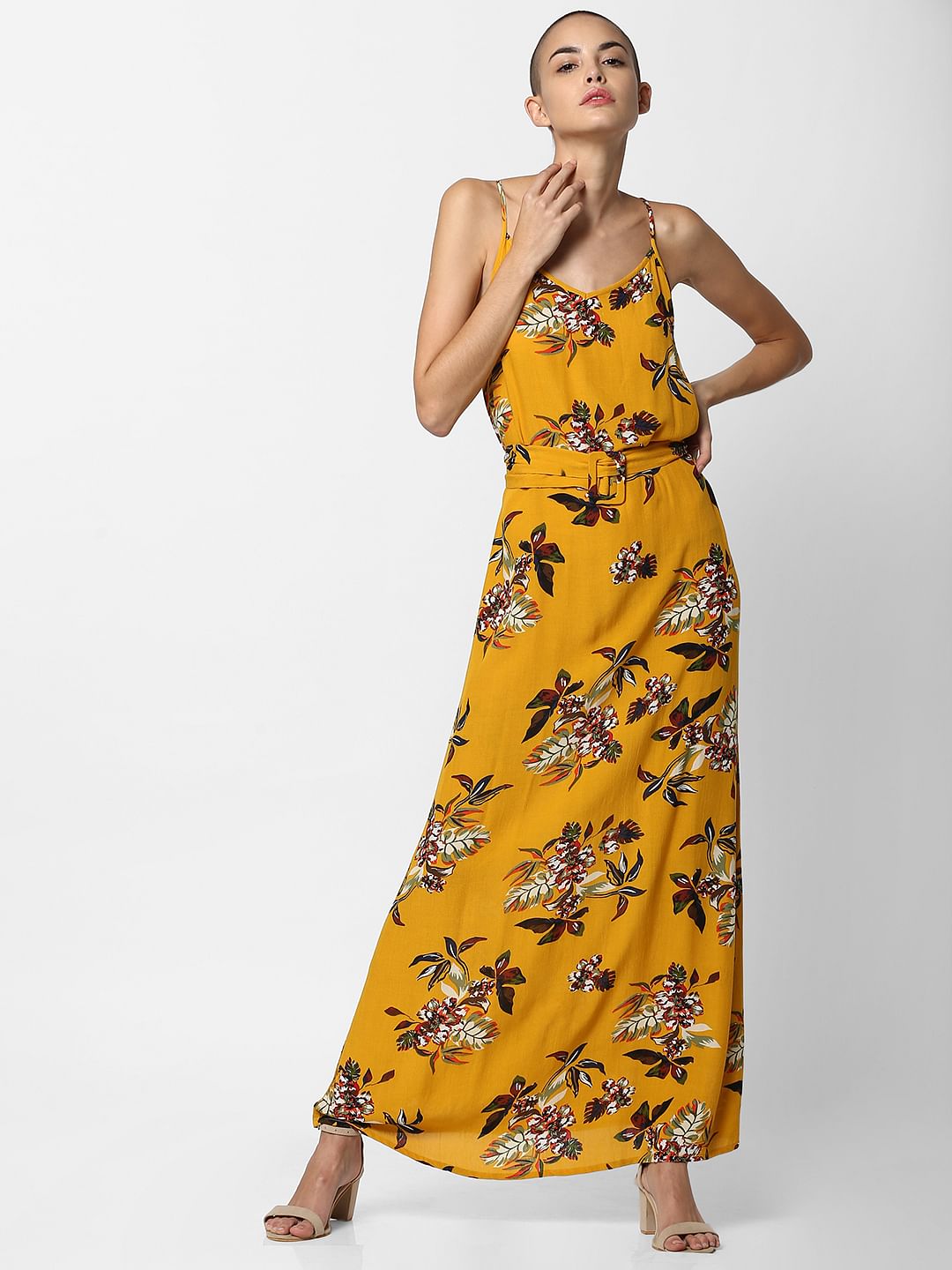 And here's presenting our personal favourite. This one makes our hearts go: H O L Y  H E L L!
Equal parts a sexy partywear dress and a cute summer dress, this particular red dress for women marries our 2 favourite things about summer: dresses and red dresses!
Take a look: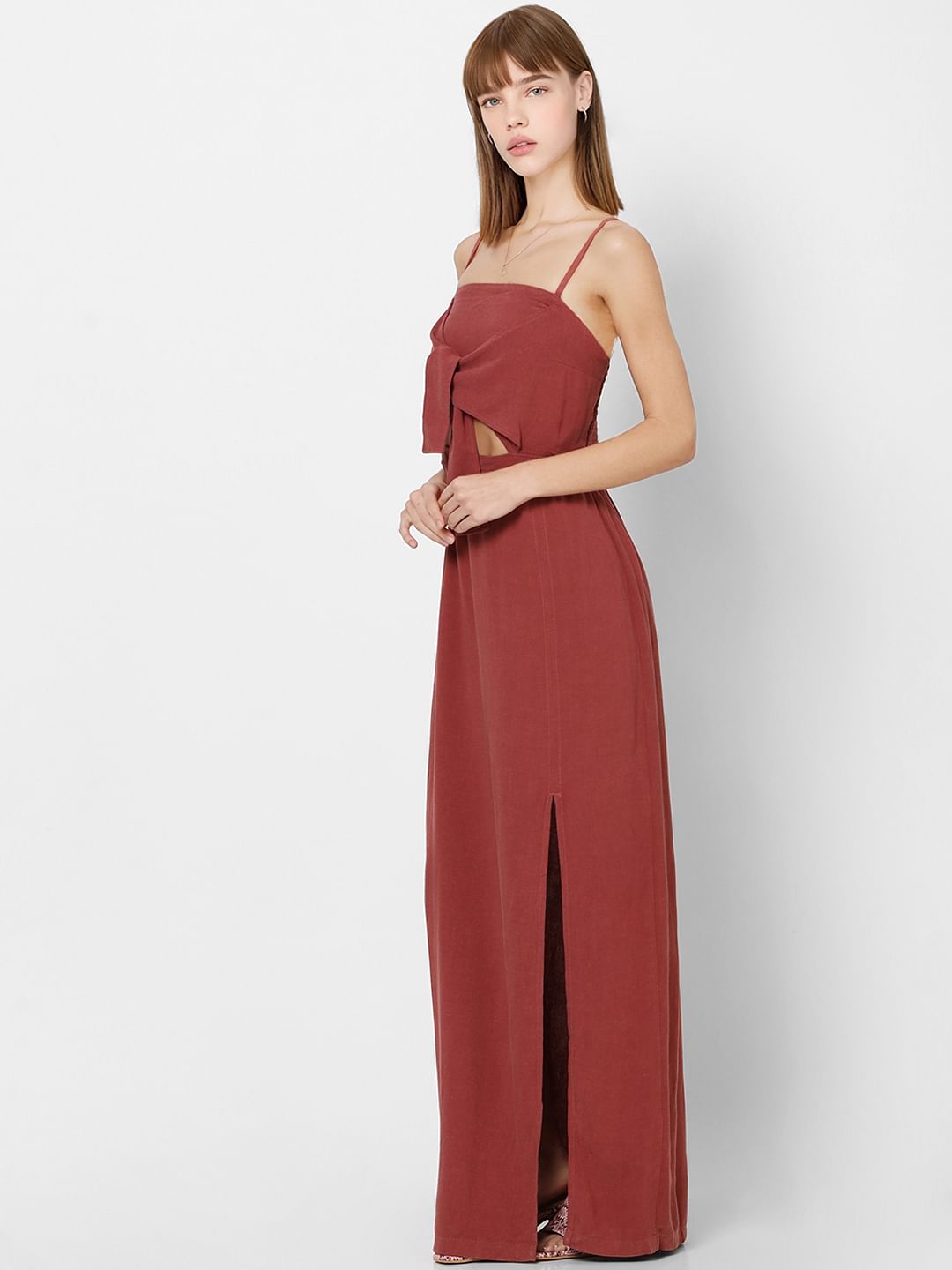 Adorable Shift Dresses for Women
Another great thing about summer is all the different styles that we get to experiment with. We've seen the cute fit and flare dresses and the oh-so-chic maxi dresses. Now it's time for the *drumroll please* summer shift dresses for women!
A shift dress is a women's dress with an easy-to-decode structure. Originally called a shift dress because of its free-falling feature that allowed plenty of freedom of movement, it is an absolute delight to wear and to carry.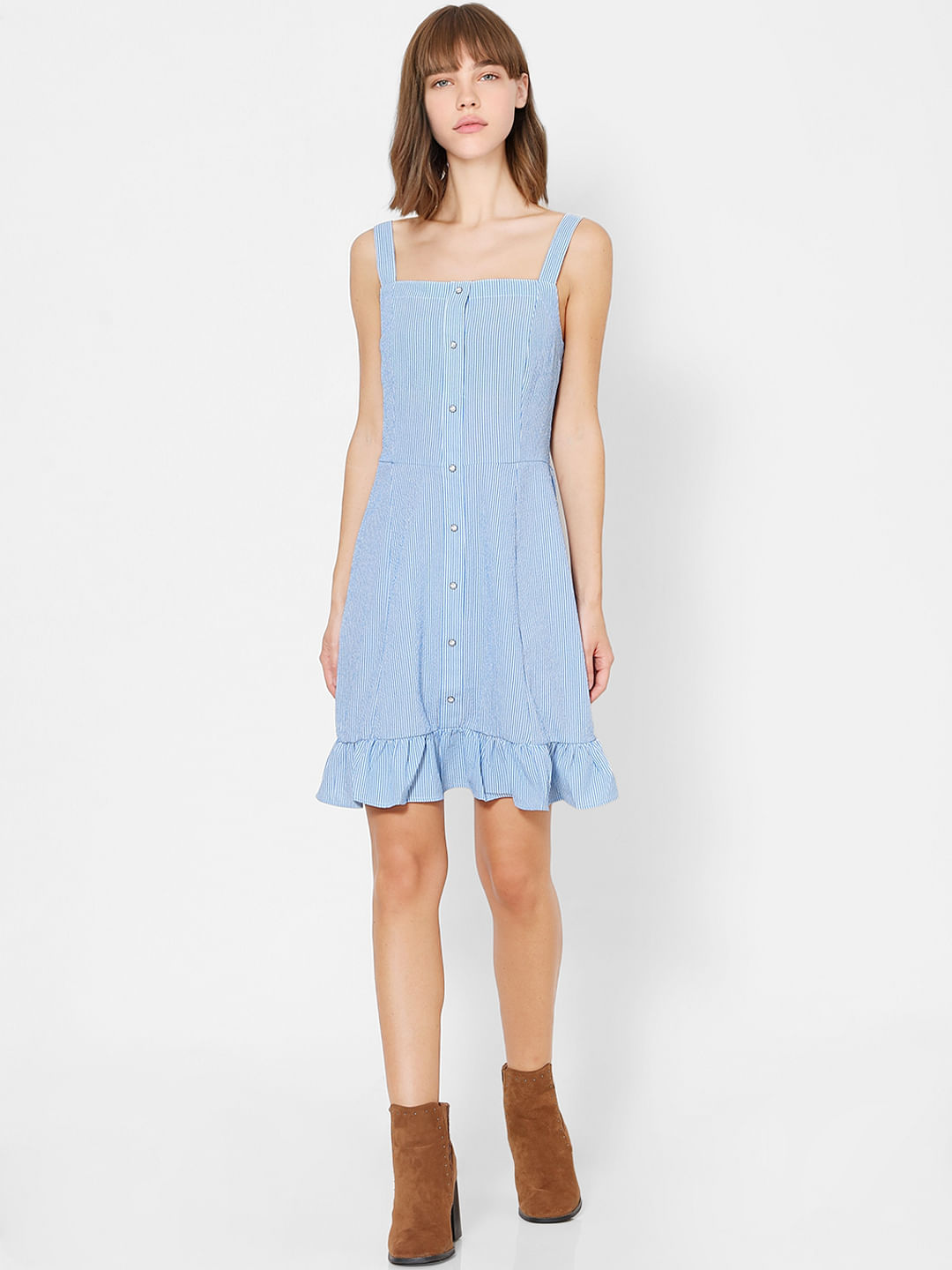 Bring in a pop of colour this summer season with a playful pumpkin spice coloured shift dress for women: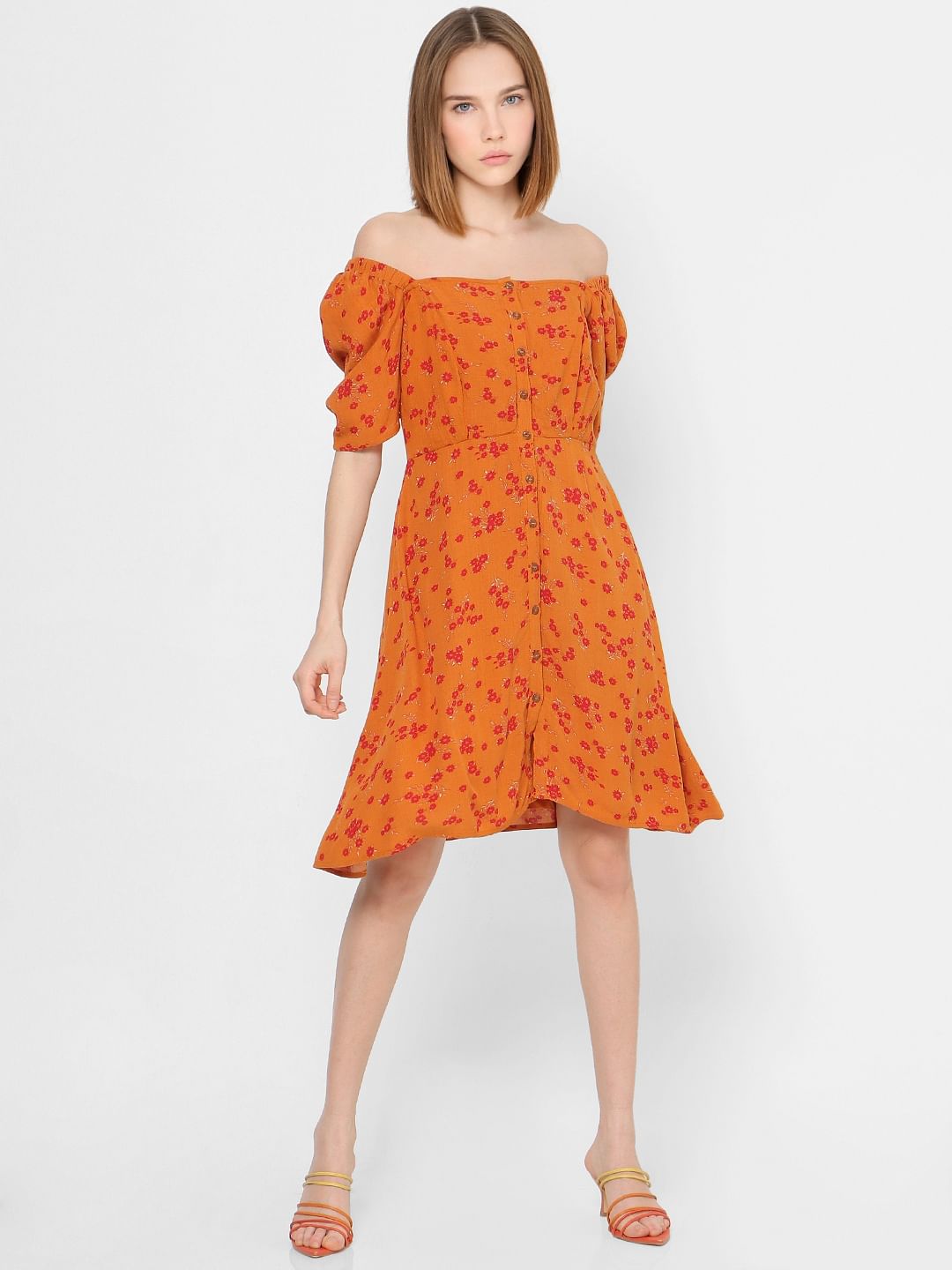 Elegant Midi Dresses for Women
For a little more conservative view on women's dresses, there is the midi dress style. This style goes in cohesion with the summer dress theme while still playing into the rules of conservative dressing.
Pretty and chic, there's the lavender summer midi dress for women – the stuff of dreams!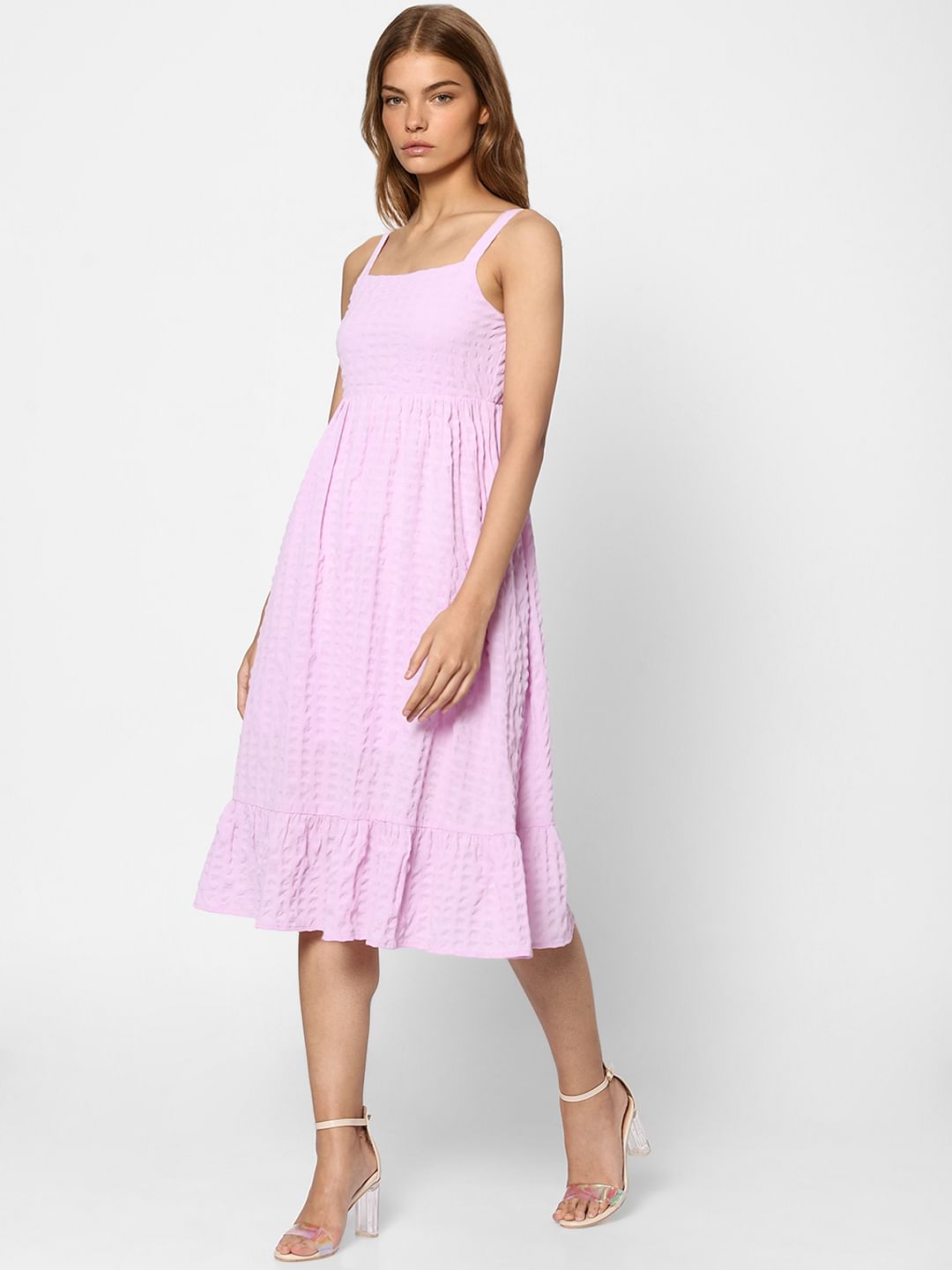 Summer-Ready Jumpsuits and Playsuits for Women
A play on the trending summer dresses for women are the all-new playsuits and jumpsuits for women and girls.
The playsuits and jumpsuits sport on-trend colours of the latest fashion season, combined with prints that pop and cuts that give you so much joy!
Rock a date night with the cutest jumpsuit for girls. Pair it with sneakers, opting for a minimal look with the jewellery and accessories.